This week's insights
Here are this week's insights from the fantastic people in our Customer Service Champions LinkedIn group. If you are not already a member (you may have to be one to follow the links), just go to LinkedIn's Group Page, and search for "Customer Service Champions."
Customer Service Champions has over 100,000 members – all passionate about delivering great customer service experiences. That's a lot of experience, and a lot of wisdom!
If you would like updates delivered to your inbox, just put your email address in the sign-up box in the right-hand column.

Enjoy!
---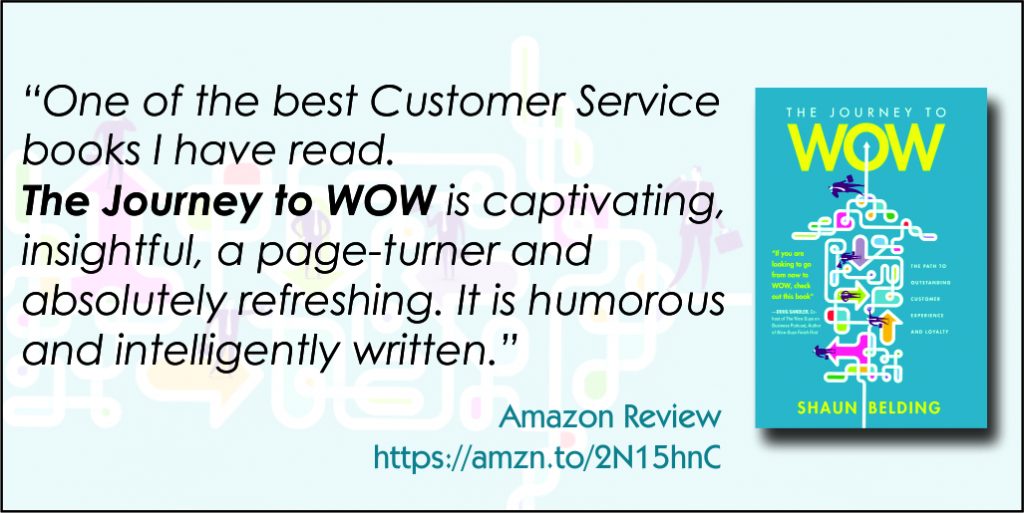 ---
1.Todd Kominiak – A fantastic look at customer service in schools – a must-read!
2. Neil Davey – Neil is constantly posting amazing things. Here are two from the last week:
3.Kelechi Okeke – Kelechi always has great insights. This is a brief but poignant story about the power of small acts of kindness from Jet Blue
4. Helen Dewdney – Maybe people aren't replaceable after all? Helen share's Sainsbury's decision to end their till-free experiment
That's it for this week. Stay tuned for more good stuff! If you have any thoughts, comments, suggestions – add them below!
Shaun Belding
CEO
The Belding Group of Companies Inc.
Customer Service Champions LinkedIn Update-Sept 19, 2019