This week's insights
Hi everyone:
Wow. Seven years ago at this time, the LinkedIn Customer Service Champions Group had only 68 members. As of today, it is at 107,951! By next week it will be over 108k members. What a fantastic community. Thanks to everyone for your ongoing support – and a special thanks to those who share their insights and commentary. This group ROCKS!
Here are some of the great highlights from last week. Some really valuable information that I really enjoyed. All this time I thought I knew everything about customer service. Turns out I was wrong 🙂
---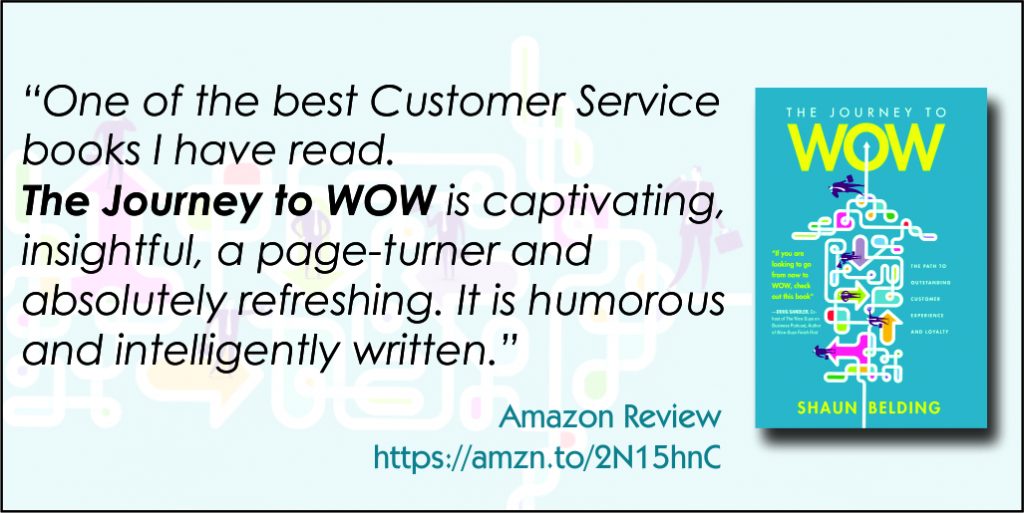 ---
1.David Law – David has done a unique comparison to see what WWE and Customer Service have in common. A really interesting perspective!
2. Ahmed Waly has a great idea on how you can improve your communication with customers. I've never seen this before – but love it!
3. Daniel Adebola Adewusi shared some great insight into apologies to customers – when and how to apologize properly.
4. Yvonne Jones hits on a really critical aspect of customer feedback
That's it for this week. Stay tuned for more good stuff! If you have any thoughts, comments, suggestions – add them below!
"
Shaun Belding
CEO
The Belding Group of Companies Inc.
The global leader in customer experience consulting and customer service training.