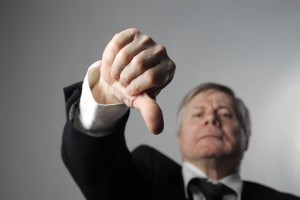 Cloud computing company Oracle has just released a report on Customer Satisfaction: Global Insights on Succeeding in the Customer Experience Era
91% of company executives want to be considered a leader in providing a great customer experience.  That's a good thing (although I wonder what the other 9% are thinking…)
However…
Only 20% of the same company executives believe they are in that leadership position, with another 37% working on it.
Umm??  Either I'm missing the math on this one, or there is a giant group of company decision makers who are quite satisfied to simply talk about customer service and customer experience.
Many Corporate Execs Happy to Pay Customer Service Lip Service?