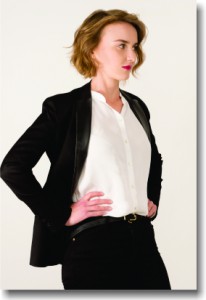 Here's a huge customer service tip:  Lose the rules, and make it EASY for customers to do business with you.  The more hoops you make your customer jump through, and the more rules you have for your customers to follow, the less they will enjoy their experience with you.
Below is a great experience that was just shared with me by one of our clients.  She found it both infuriating and hysterical – infuriating from a customer point of view, and hysterical from the point of view of a professional who really understands customer service and is witnessing a true travesty.   All she wanted to do was return a $25 doggy pool ramp….
I don't know about you folks, but I'm not sure I would have the courage to return a $25 item!
(Note to Me From Our Client)
"I got the below after a request for return instructions on a $25 plastic item (a pool ramp for dogs) – I burst out laughing. I'm going to tell them that for a few bucks and this monumental concern about packaging, they have lost a customer for life. And if think about it, someone who is willing to buy a pool ramp for their dog (yes, seriously) is someone who is willing to buy all kinds of truly ridiculous unnecessary crap and is therefore a prize customer.  And as it's a pet store, do they not realize that pet owners talk to each other about where and where not to buy stuff…this one should really win an award!"
Here's the email they
sent

her:

CORRECT RETURN PROCEDURE FOR UNUSED – UNWANTED OR WARRANTY ITEMS IN USA

DO NOT include your credit card information in the returning box.

The following procedure applies to your return provided that you have obtained a Return Authorization number by contacting our office. Please keep in mind our return policy is 30 days from the date of receipt, after 60 the RA# is voided as we do not accept unused-unwanted returns after such date. The following RA# is valid for 30 days only, if past 30 days please call us at 1-888-824-4257 and speak with our Returns Department for further instruction. After 30 days from date of receipt for an un-used unwanted return there is a 15% deduction off the refund. Warranty returns are electrical returns that are sent back after 30 days.

RA# xxxxxxx
Please follow these steps to ensure your return goes smoothly
Package your item(s) in the original manufactures packaging

Package in a shipping box with an adequate and sufficient amount of internal packaging

Include any/all warranty cards and parts that came with the item(s)

Include a copy of your invoice which clearly indicates the nature of the problem or why it is you wish to return your item(s)

Call or Reply to this email with the tracking number of the return, and let us know if you are looking for a refund or a replacement if you haven't in the initial call. (We are also able to repair these items instead of replacing if a warranty item)

If you would like to add any item(s) to your RA please call/email us and let us know what items(s) and what order they refer to

Put your RA# on the outside of your return shipping box
Please DO NOT do the following as this will result in a 15% deduction from your refund:
Deface the manufactures packaging in anyway. This includes writing on the item or the packaging or taping anything on it as well

Use or assemble the unwanted product, we do not resell products that have been used and therefore can not return these products for refund

Improperly package your returning item(s), in turn your return's manufactures packaging or the item itself arrives damaged( Broken items will no be refunded)

DO NOT

ship your return in the original manufactures packaging

DO NOT

mark your package as return to shipper with UPS
If this is an unwanted or a warranty item return, you will have to pay for the return shipping using the carrier of your choice. It is imperative you request a tracking number from the carrier, as Big Al's is not responsible for delays due to not obtaining a tracking number. Unwanted returns are not eligible for exchanges of different products, they will be refunded and at any time you can go ahead and purchase the item you wish to buy.
Please write the RA# clearly on the outside of the protective shipping cardboard box, and include your name and return address. Boxes with out an RA# will be refused.
The correct address to return the unwanted/warranty merchandise is as follows:
BIG AL'S ONLINE
C/O ENTERPRISE NIAGARA INC.
2421 HYDE PARK BLVD.
NIAGARA FALLS, NY 14305
 It is very important that you contact our office either by phone at 1-888-824-4257 or by replying to this email with your tracking information to ensure we can promptly process your return.
All returns are subject to inspection and this may delay your return, we complete these first come first serve and process them as fast as possible. While processing the inspection we are following warranty guideline's direct from the manufacture and will let you know of any discrepancies that occur.
Amazon/Big Al's Pets customers will be refunded directly the way you have purchased through your initial order.
Big Al's Online – You will be refunded directly on the initial order OR a gift card for the store can be issued.
Big Al's is not responsible for any extra packaging that may need to be purchased, or for not properly following any of the steps given.
Returns Department
——————-
Customer service tip: Lose the rules