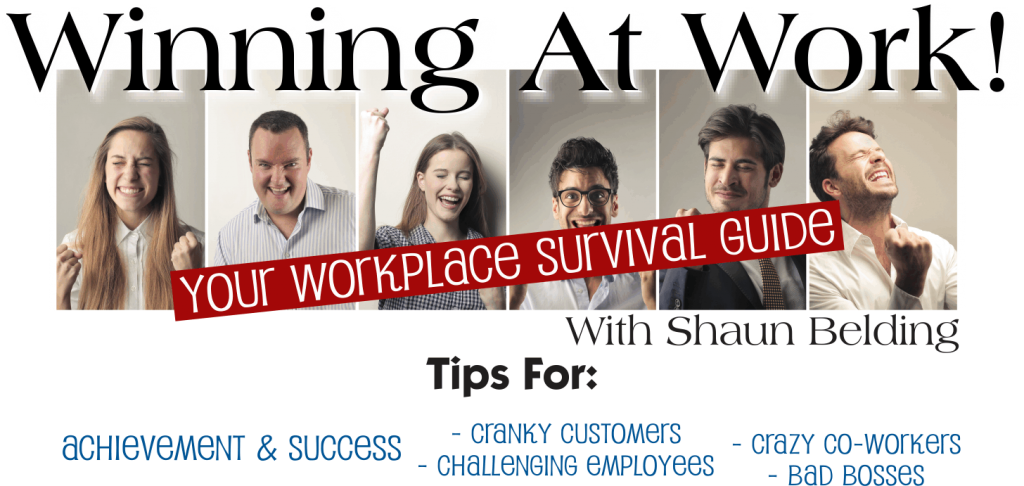 Sign up for your weekly tips!
No Spam. Only great tips.
Fill out the form below to register for our weekly (usually) newsletter with tips, tools and advice on dealing with customers, employees, coworkers, bosses and more! It's free – and you have our word that your inbox won't suddenly be littered with spam and advertising.*
After submitting this form, check your email to finalize your subscription. (You may need check your junk folder!)
More Than Just Another Newsletter
Winning at Work subscribers also receive special discounts and free stuff on e-learning and other programs.
Check Out Recent Winning-at-Work Articles
* Our list is never sold or shared. And we won't send out more than 8 advertising/promotional emails for Belding Training's services per year. (Those help us keep the lights on)