Shaun's Leadership & Customer Service Speaking Topics
Shaun's popular keynote presentations draw from over 25 years of deep experience in customer experience, leadership and creating outstanding workplace cultures.
Shaun will personally customize your presentation to achieve the exact outcome you are looking for. he will talk with your people to gain an understanding of your business and the challenges you face. He will ensure the message resonates with everyone. He will make sure that everyone walks away with new insights and tangible strategies.  Your people will remember the message for a very long time.
These are some of the most recent of Shaun's speaking topics: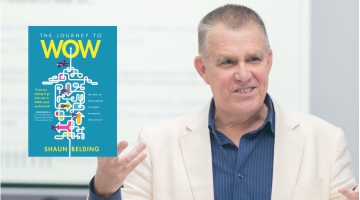 Based on Shaun's bestselling new book, The Journey to WOW.  Participants will learn about the principles of customer service journey mapping, and what it takes to create consistently outstanding customer experiences and unshakeable loyalty. Shaun ties the principles directly to your organization and goals.
If You're Not OUTSTANDING, You're Not Standing Out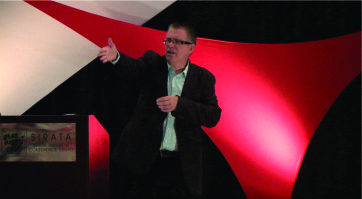 Good simply isn't good enough anymore. Whether it's the customer experience you deliver, the leadership you provide or the workplace culture you've created, success depends on you being outstanding.  What is 'outstanding?' It's attitude. It's skill. It's believing that you can always improve. It's passion. Shaun leads the audience into the compelling mindset and simple rules that creates outstanding results.
Relentless Support: The breakthrough science of performance leadership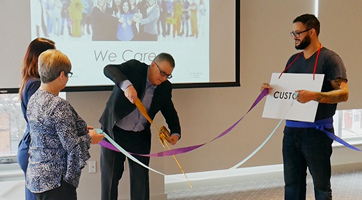 Imagine a 40% improvement in productivity in just one month, accompanied by a 32% improvement in employee retention. Now imagine you can accomplish this simply by changing the way you lead. Shaun's Relentless Support presentation will forever change the way that you look at performance leadership
The Science of People: the powerful formula for friendships, networks and influence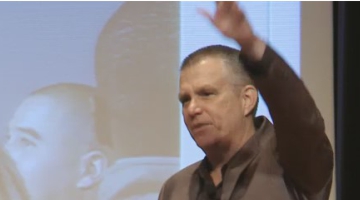 Success in leadership, sales, customer service – in our business and personal lives – depends on our ability to build strong relationships. In The Science of People,  Shaun shares the powerful research behind the mindset and skills for winning with people.